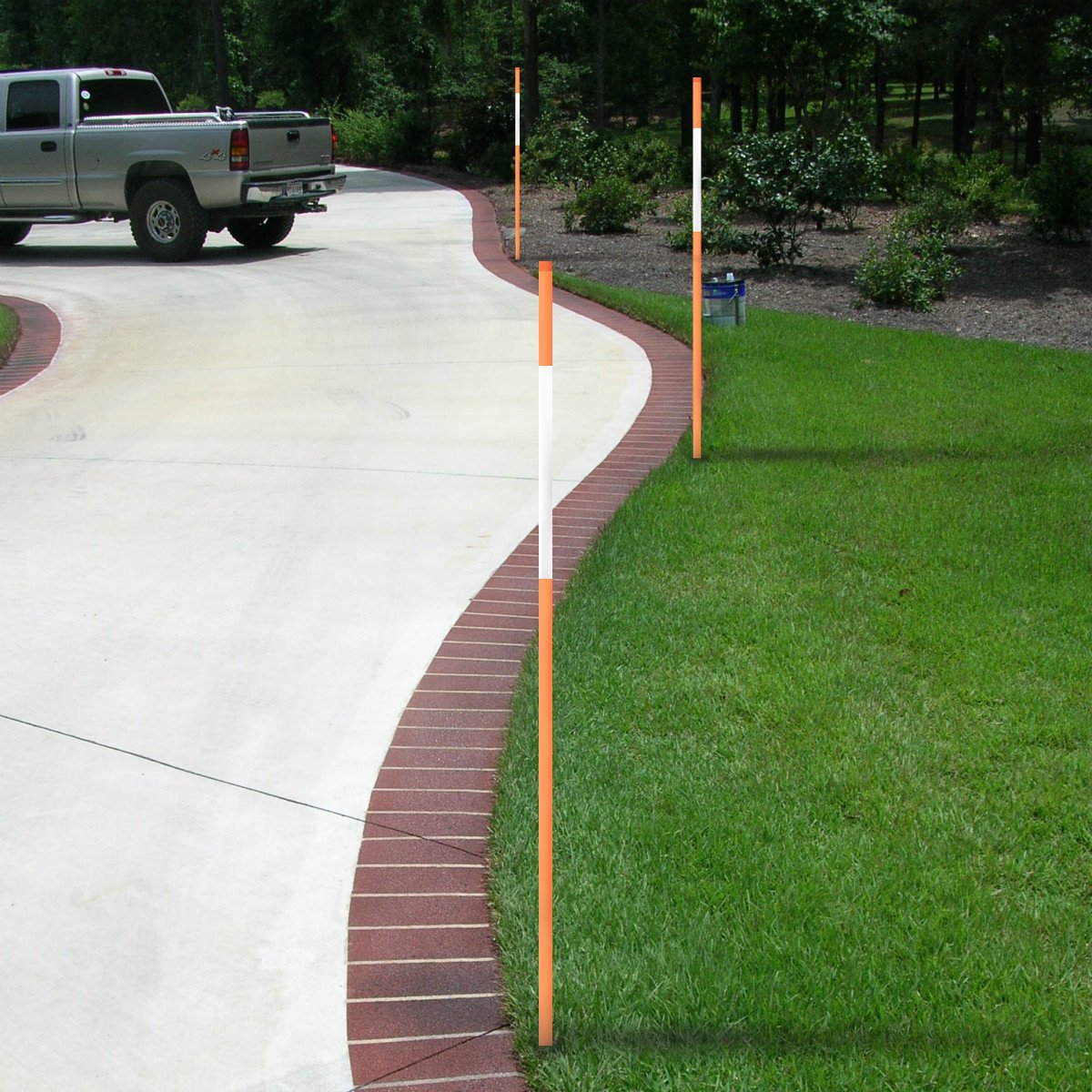 The benefits of using fiberglass snow markers instead of wood are endless.
The reflective tape on the snow stake makes them a great investment.
The installation process of the snow markers is where you really save your money.
No more wooden stakes that are painted orange and can cause damage to your car or plow.
it's very simple to install snow posts.
If the ground is still warm, it is as simple at striking them into the ground, no prep and no tool, is needed.
The snow stakes just push into the ground its simple,Also, our plow stakes are arrow tipped at the bottom so that they pierce the ground with ease. These driveway markers are the absolute premiere product for snow plow contractors in all commercial and residential applications. 
If the ground isalready frozen, it can be a little more difficult to install your driveway markers.
A tool can come in handy here, like a rubber mallet which we also sell.
As always any questions or help with placing you order, feel free to contact us at snowstakesonline.com or 877.841.5782
We welcome the chance to answer any questions you may have!
Oct 13, 2021

Category:

News
Comments: 0